"I think people are just starting to realize that academic qualifications are pretty common these days. Everybody would have a degree of some sort, says Hannah Nawi, the project director of STYLO Academy. "What do you need to be a little more special?"
According to John Robert Powers, it's personality. Everyone has a special thumb print that make you shine as a person but not everyone knows how to show it.
Personality development ala Powers help to bring out the inner shine that everyone possess.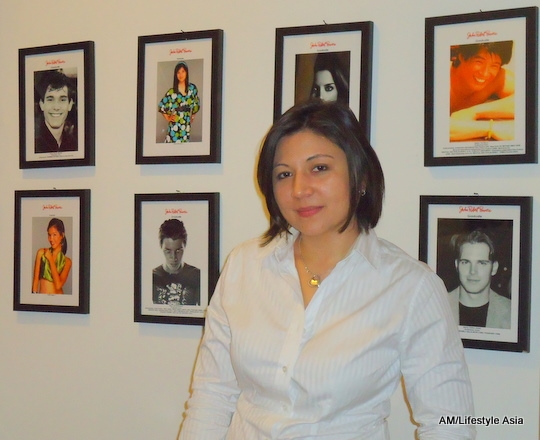 "Our program is not about changing a person," adds Hannah. "It's about bringing that special something out."
Powers' curriculum consists of five levels that all candidates have to go through totaling 100 hours. The modules would be tailored according to the age of the students which can be as young as 4-years old to the prime age of a successful CEO.
Graduates
The Powers' curriculum has produced many who have gained international recognition since the 1920s. The long star-studded list of personalities include Vice President of Philippines, Jejomar Binay, First ladies, Jackie Kennedy Onassis and Betty Ford, Princess Grace of Monaco, Racquel Welch, Ava Gardner, Diana Ross, Josh Duhamel, Ashton Kutcher, Elijah Wood and Katie Holmes. The list is endless. Photos of graduates decorate the walls of STYLO Academy, providing constant motivation to reach our potential.
Refresher course
Personality development should never stop. The result of this revelation is the refesher course. These refresher courses are offered to level five graduates for free at all of John Robert Powers' outlets around the world. For example if the graduates need to learn the Japanese dining etiquette, they can.
STYLO Academy is breaking the language barrier by offering Powers' program also in Chinese. Seeing another immediate need, STYLO Academy is creating a program tailored for kids with dyslexia.
Finally, a finishing school that provides the important soft skills that we need, skills that are not taught at the academic-level to help us be what we're meant to be.
STYLO Academy is a stem of STYLO International. STYLO International was established four years ago to organize and promote the annual KL Fashion Grand Prix held in conjunction with the KL F1 Grand Prix to promote the local fashion industry.
STYLO Academy, No 32, Jalan Telawi 2, Bangsar Baru, 59100 Kuala Lumpur, +603 2284 5781, www.johnrobertpowers.com