Are you in search of a feast to indulge in? This week on KL Bite Sized Deals, we've got a champagne brunch, a rice dumpling promotion, and a Mexican lunch that you might want to check out. We guarantee you won't leave hungry.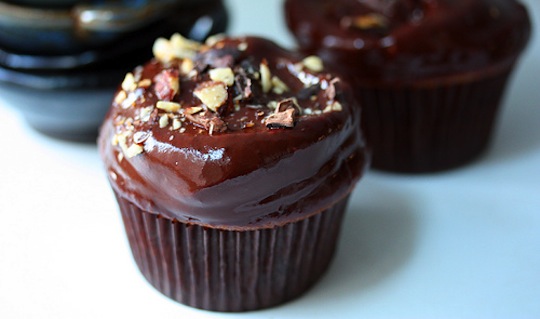 Desserts are the star at the THIRTY8 champagne brunch held every Sunday at The Grand Hyatt KL.
THIRTY8 will hold a scrumptious champagne brunch every Sunday between 12 noon and 3.30pm, offering up a wide range of continental and local cuisines such as mussels, seasonal oysters, dim sum, eggs Benedict, carved lamb and Wagyu beef. Dessert is a plethora of decadent sweets including chocolate chiffon cake, banana millefeuille, praline cheesecake and strawberry tarts – sure to thrill and satisfy those with a sweet tooth. The Sunday brunch is priced at RM 190++ per person and RM 360++ per person with unlimited champagne and wine. THIRTY8, Grand Hyatt Kuala Lumpur, 12 Jalan Pinang, KL, +603 2182 1234
Shang Palace
Have your fill of these specialty rice dumplings made fresh at Shang Palace.
Shang Palace at Shangri-La Hotel is shining the spotlight on rice dumplings this month. In honour of the rice dumpling festival that is celebrated on the fifth day of the fifth lunar month, the chefs at Shang Palace have created four types of rice dumplings. Get a taste of tradition with the Hong Kong rice dumpling, a traditional variation, a rice dumpling with lotus seeds and the Cantonese dumpling with abalone and XO sauce. The offer is on until 12 June.Shang Palace, Shangri-La Hotel, 11 Jalan Sultan Ismail, Kuala Lumpur, +603 2074 3904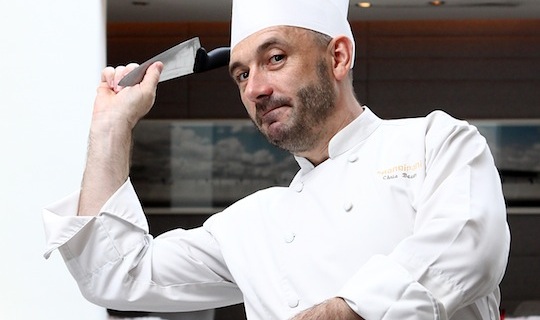 Chef Chris Bauer from Cantaloupe never fails to delight our palettes with unique flavours and combinations.
Indulge in a Mexican feast this Sunday as Cantaloupe at Troika Sky Dining brings you a decadent spread. The monthly Sunday Lunch series showcases famed chef Christian Bauer's creations. Start the meal with the oyster and corn soup, breakfast nachos, harissa and fish con carne, and half shell mussels with chimichurri salsa amongst others. For mains, choose from the cumin and garlic marinated roast sirloin beef, lemon and mint rubbed confit lamb shoulder, roast chipotle chicken and baked chermoula fish. Finish off with delicious desserts such as churros, quesadillas with fruit salsa, arroz con leche (rice pudding) and tres leches cake. The Sunday Lunch is priced at RM 120++ per person excluding drinks and is on from 12 noon to 4pm. Cantaloupe, Troika Sky Dining, Level 23A, The Troika, 19 Persiaran KLCC, +603 2162 0886